Sometimes there are a million things I want to tell you… two million things I want to share with you… and three million posts I want to write that I don't have time for.  So sometimes it's best to just include it all in one nice, succinct post so I can stuff my excitement all into one place.  Here are (just) 10 of those things that have been bouncing around in my head lately that I've been meaning to share:

1.  I have another food blog!  Did you know that?!
My (other) love is my Culinary Covers blog.  On that blog I share and review recipes from the covers of cookbooks and magazines- and then provide feedback on whether or not I think the recipe deserved the cover spotlight.  It's a fun blog with kind of a different concept.  It has just been re-designed and re-launched yesterday.  FIVE fabulous bloggers will be contributing to the Culinary Covers site with the first post coming up this Thursday!  Check it out… you can subscribe to Culinary Covers by EMAIL or RSS feed so you won't miss any posts.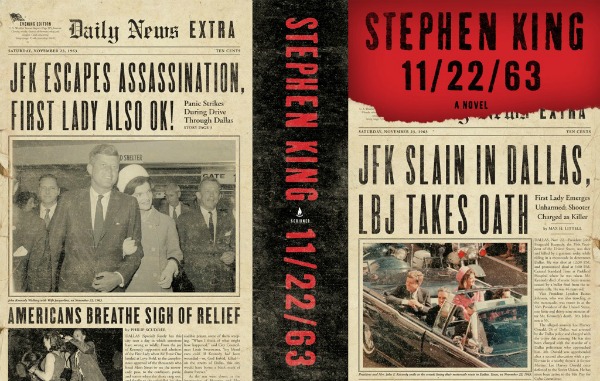 2.  I'm completely absorbed in a giant novel.
Probably some of you were big Stephen King horror novel readers back in the 80's, right?  I certainly was.  As far-fetched and freaky as they were, I think I read all of them.  His newest book isn't like those 11/22/63:   It's about a guy who finds a way to travel back in time to attempt to intervene in historical events- only it doesn't bounce back and forth between present day and past like some of those travel-in-time books do.  I'm smack dab in the middle of the book, and I'm finding it rather difficult to put down.  It's suspenseful- I like that.  It's one of the best books I've read in some time.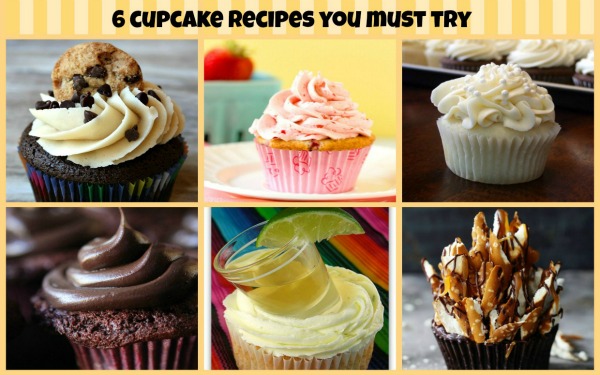 3.  I've been investigating cupcakes.
Some say that cupcakes aren't really "in" anymore.  I don't know who these people are.  I still love cupcakes, cupcake recipes and cupcake bakeries.  They're a manageable way to eat a piece of cake because it's kind of awkward to ask for seconds (think about it… with a cake, you can just slice a tiny bit more, but with a cupcake, you eat it and you're done!)  Anyway… I'm sharing 6 cupcake recipes that I think everyone should have in their back pocket for a variety of occasions.  Check them out over on Parade Magazine's food blog: 6 Cupcake Recipes You Must Try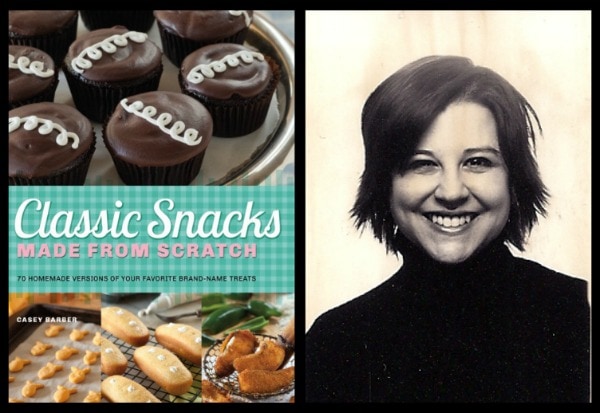 4.  This cookbook has been staring at me in the face…
Classic Snacks Made From Scratch by Casey Barber:  This book is just plain fun… there are recipes for things like Entenmann's Donuts, Hostess Chocolate Cupcakes, Twinkies, Devil Dogs, Cheez-Its, Nacho Cheese Doritos, Fritos, Cheetos, Wheat Thins, Corn Nuts, Klondike Bars, Fudgsicles, Fruit Roll-Ups, Peeps, Fig Newtons, Pop Tarts, Tater Tots, French Onion Dip, Port Wine Cheese Spread and even CHEEZ WHIZ!  It's such a fun idea for a cookbook, and I'll bet Casey Barber had a fabulous time creating, making and sampling all of the recipes!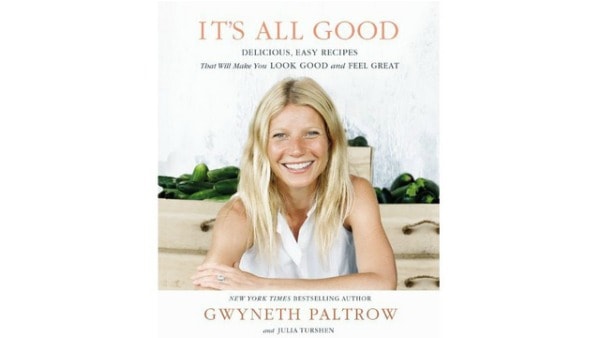 5.  I normally don't buy celebrity cookbooks, but…
It's All Good:  Delicious, Easy Recipes That Will Make You Look Good and Feel Great by Gwyneth Paltrow:  Her doctor recommended she try an elimination diet, which meant no coffee, no alcohol, no dairy, no eggs, no sugar, no shellfish, no deep-water fish, no wheat, no meat, no soy, and nothing processed at all!  So that's what this book is based on.  I'm always, always trying to eliminate crud from my diet and eat as clean as possible.  Happy to see a cookbook based on this exact concept.  There are some interesting reviews of this book on Amazon (both good and not-so-good), but I'm intrigued enough to buy it and try some of the recipes.

6.  My friend Amy from MomAdvice.com has a new book…
The Good Life for Less: Giving Your Family Great Meals, Good Times and a Happy Home on a Budget by Amy Clark: The focus is on smart budgeting and making a little money go a long way.  OH AMY, I'm so happy to have help with this as I'm not the best budgeter AT ALL.  Here are some details she includes- it's a great book for families who are looking to follow (and stick to) a budget!
• Set a reasonable budget and stick to it
• Save half price or more on nearly everything
• Cook delicious, frugal meals for any size family, and save money by making your own easy salad dressing, barbecue sauce, and homemade mixes
• Manage an organized, clean house without spending valuable time and money
• Create traditions and family occasions kids will remember forever—without breaking the bank

7.  I tried this weird chocolate bar…
Please tell me I'm not the only one drawn to the candy aisle in the grocery store.  I often (mindlessly) pick up Red Vines or Hershey's Bars that are destined for dipping in the peanut butter jar.  I should admit that MOST of the time, I'm pretty disciplined and can force myself to stay-away-from-the-candy-aisle… but sometimes I cave.  I spotted these Wild Ophelia chocolate bars the other day, and simply HAD to bring home the Beef Jerky variety.  My boys happily sampled it and gave me feedback.  Their take: "It's a little strange, but it's not gross."  I'm not sure if that's a good endorsement or not.  My husband said he never would have spotted the flavor of the beef jerky if I hadn't pointed it out to him that it was in there.  Do you see a flavor you'd like to try?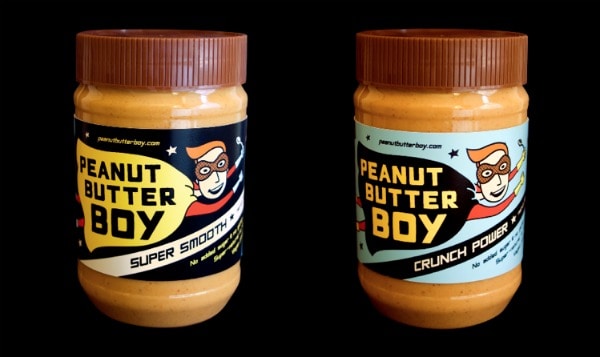 8.  Have you heard of the Peanut Butter Boy?
I've been following Nick's Peanut Butter Boy blog since I first began blogging so many year's ago.  He was this guy who made a lot of recipes with peanut butter, and he talked about all kinds of peanut butters that he discovered etc.  Well now, Nick has his VERY OWN brand of peanut butter on the market:  Peanut Butter Boy Peanut Butter!  His peanut butter is made with only three ingredients: Roasted Peanuts, Palm Oil and Sea Salt.  I can't stand peanut butter that has added sugar, so I was happy to see that Nick went the natural route.  He sent me some samples, and it's all good stuff.  Congratulations on following your dream, Peanut Butter Boy!  Nick is currently applying to sell his new PB in stores, so be sure to tell your market's manager that you'd like to see them carry Peanut Butter Boy peanut butter!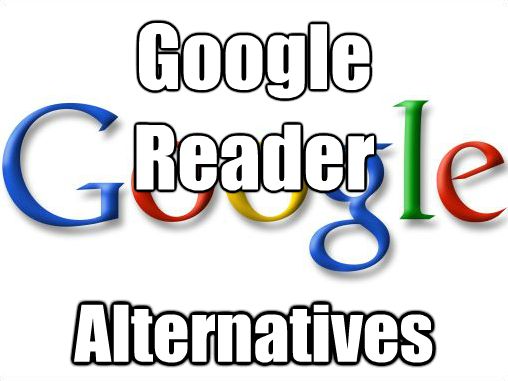 9.  Google Reader is going bye bye…
If you are a reader of many blogs, you probably use an RSS feed reader (like Google Reader).  Well, Google has announced that their Google Reader service will be dissolved sometime this summer.  I've personally transferred all of my feed subscriptions to BlogLovin (super easy to transfer, by the way).  Other friends are using Feedly.  And if you've never set up one of these readers before as your method to read blogs, it's very easy to do and I'd recommend you try it!  Here's another article on Google Reader Alternatives.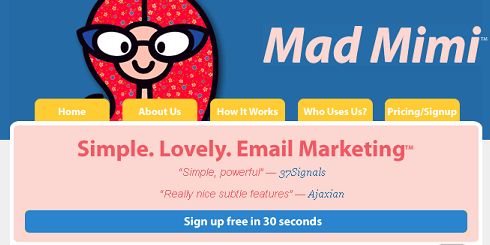 10.  My new newsletter service:  Mad Mimi…
I've transferred all of my RecipeGirl email subscribers to my new newsletter service via a company called, "Mad Mimi."  For my readers, I'm hoping you've still been getting the newsletter emails after the transfer– and if you're not, then be sure to check your junk/spam mail and "un-spam" the newsletter email so they'll get delivered into your inbox from here on out!  For my fellow blog friends, I'm loving the Mad Mimi newsletter service so far.  It's super easy to transfer all of your subscribers and you can customize the way your newsletter looks.  Their customer service is fabulous and quick-to-respond, even when you have a million stupid questions like I do!
Next week is a very exciting week!  The Recipe Girl Cookbook launches (sheesh, finally!) on Monday, April 15th.  I'll be celebrating here on the blog all week-long next week with some major giveaways for all of my favorite products and places to shop!  I have a dozen awesome blogging friends who will be sharing recipes from the cookbook, along with KitchenAid USA and Recipe Girl Cookbook giveaways too.  Stay tuned, and have a great week!
Disclosure:  There are some Amazon affiliate links provided within this post.