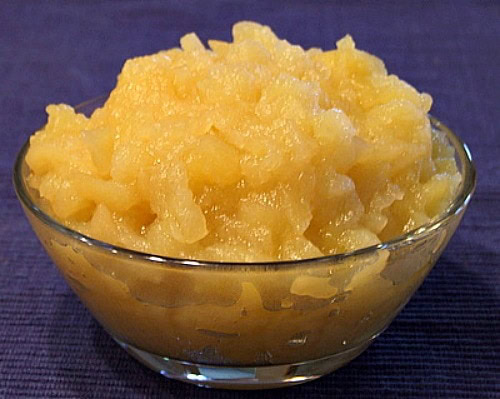 Three Apple Applesauce
Yield:
3 1/2 cups
Prep Time: 20 min
Cook Time: 15 min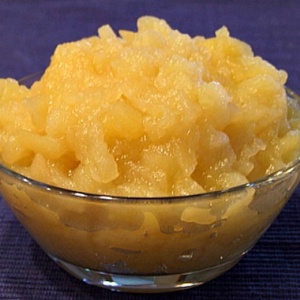 Ingredients:

2 medium Golden Delicious apples (about 14 ounces)
2 medium Granny Smith apples (about 14 ounces)
2 medium Fuji apples (about 14 ounces)
1/4 cup water
1 tablespoon granulated white sugar

Instructions:

Peel, core and thinly slice all apples. Place apples in large microwave-safe bowl. Add water to bowl. Cover with plastic wrap and microwave on high for 10 minutes. Stir apples. Continue to microwave, uncovered, until apples are very tender, about 5 minutes longer. Using a large fork, coarsely mash apples. Mix in sugar.

Tips:

*This recipe can be prepared 2 days ahead. Cover and refrigerate.