Here's a really easy and delicious cheesecake recipe for you:  Chocolate Chip Cheesecake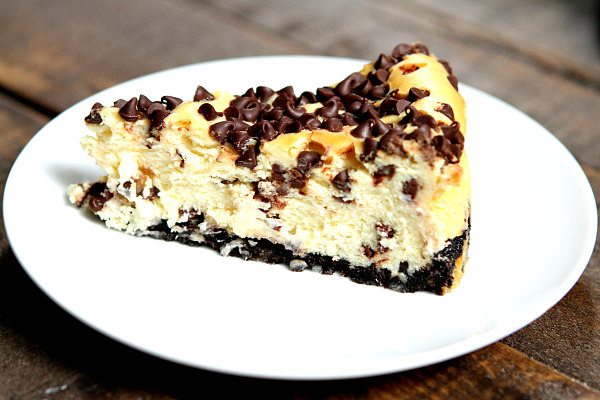 When my husband and I got married almost 21 years ago, we had long talks about what sort of cake to have at our wedding.  We tasted all of the traditional kinds, but I tried my best to sway him toward having a wedding cake made entirely of cheesecake!  Sadly, he wanted nothing to do with that idea.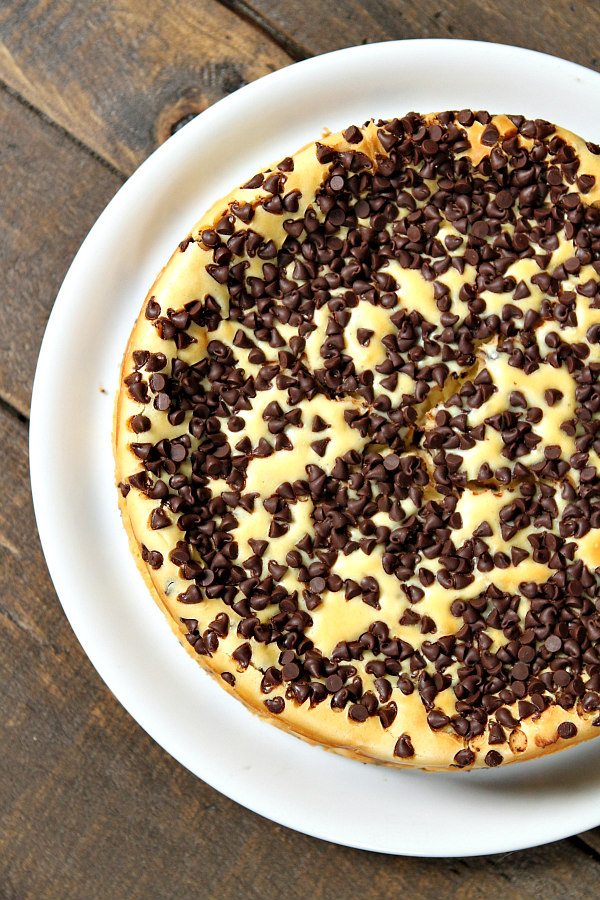 I have loved cheesecake since the beginning of time.  Fancy types of cheesecake usually don't impress me all that much. A simple cheesecake with little adornment is best.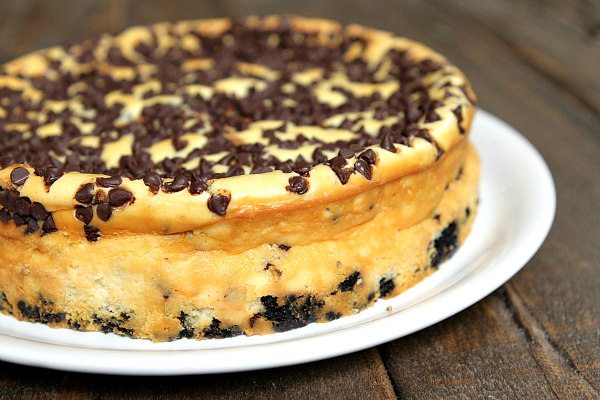 This recipe couldn't be easier to make.  It has a cookie crust, a simple chocolate chip- dotted cheesecake filling, and it bakes up perfectly.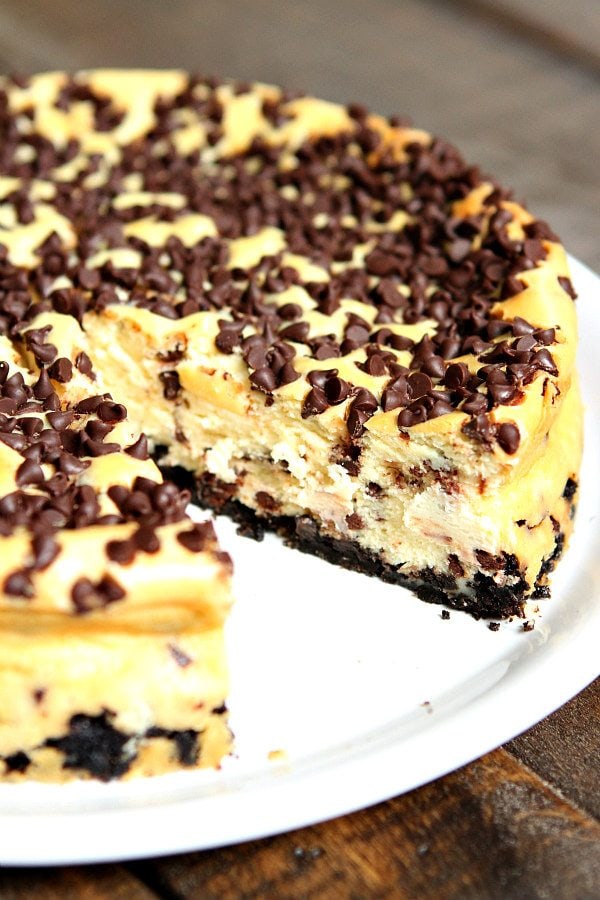 A short chill time will yield clean slices.  Petite slices are plenty enough.  This is a rich dessert, so a few bites are completely satisfying.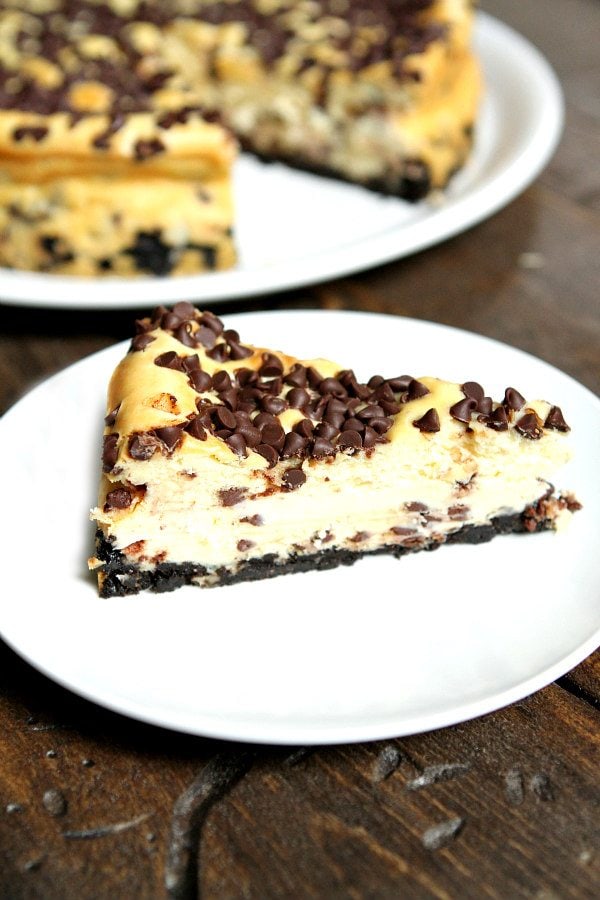 For the record, we ended up with spice cake for our wedding cake.  That happens to be my favorite… if cheesecake isn't available 🙂
Chocolate Chip Cheesecake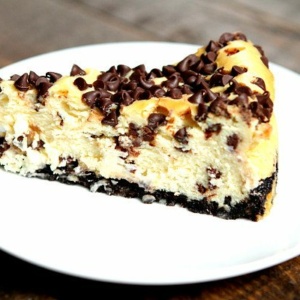 Yield:
8 to 10 servings
Prep Time:25 minutes
Cook Time:1 hour
Ingredients:
Crust:
1 1/2 cups finely crushed Oreo's (about 20)
1/4 cup (1/2 stick) butter, melted
Filling:
24 ounces (3 boxes) cream cheese, at room temperature
14 ounces sweetened condensed milk
3 large Eggland's Best eggs
2 teaspoons vanilla extract
1 cup mini chocolate chips, divided
1 teaspoon all-purpose flour
Directions:
Preheat the oven to 300 degrees F.  In a medium bowl, combine the cookie crumbs and the butter.  Pat evenly over the bottom of a 9-inch springform pan.
In a large bowl, use an electric mixer to beat the cream cheese until fluffy- about 2 minutes.  Add the sweetened condensed milk and beat until smooth.  Mix in the eggs and vanilla.
In a small bowl, toss 1/2 cup of the chocolate chips with the flour.  Stir into the cheese mixture and scrape evenly into the prepared pan- on top of the cookie crust.  Sprinkle the remaining 1/2 cup chocolate chips on top.
Bake for 1 hour or until the cheesecake has very little jiggle left in the middle.  Cool to room temperature and refrigerate overnight.
To serve, remove the sides of the pan and cut into wedges.  Keep refrigerated.
SOURCE:
 RecipeGirl.com (adapted from
California Sizzles
- Junior League Cookbook of Pasadena)
Here are a few more cheesecake recipes you might enjoy: