Awesome snack nut recipe:  Hot and Spicy Pecans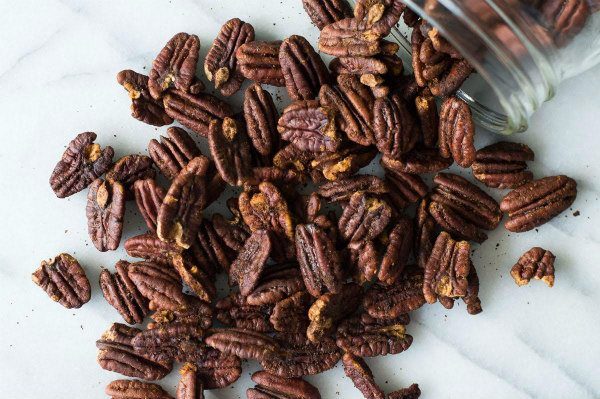 I love these pecans!  They're good snackers for munching at parties or during football games.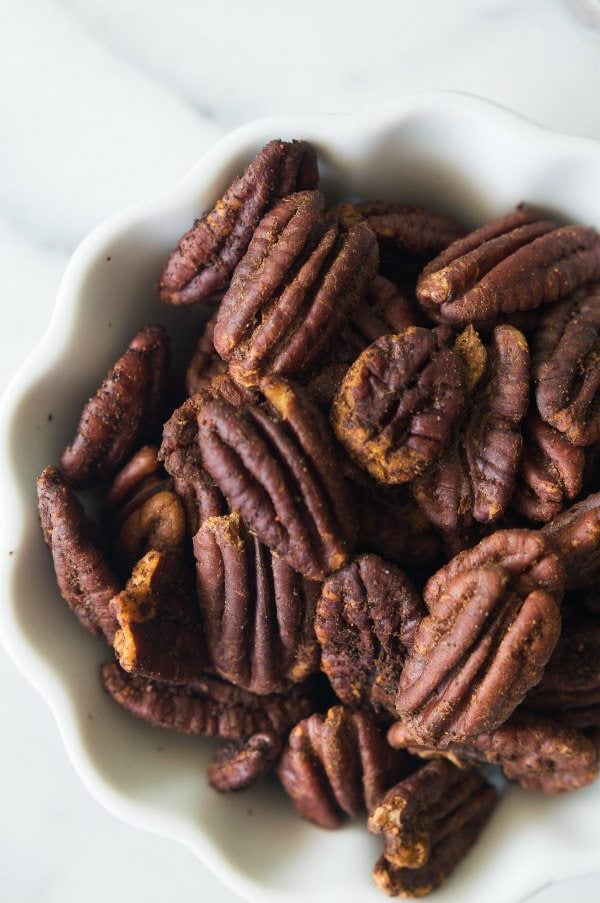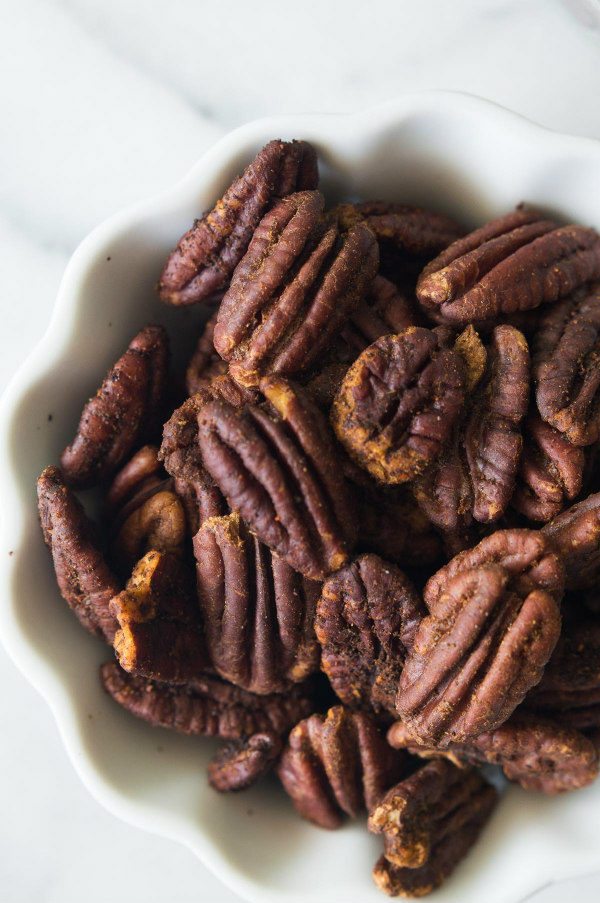 They do live up to their name… hot and spicy pecans… the heat creeps in slowly as you keep eating them.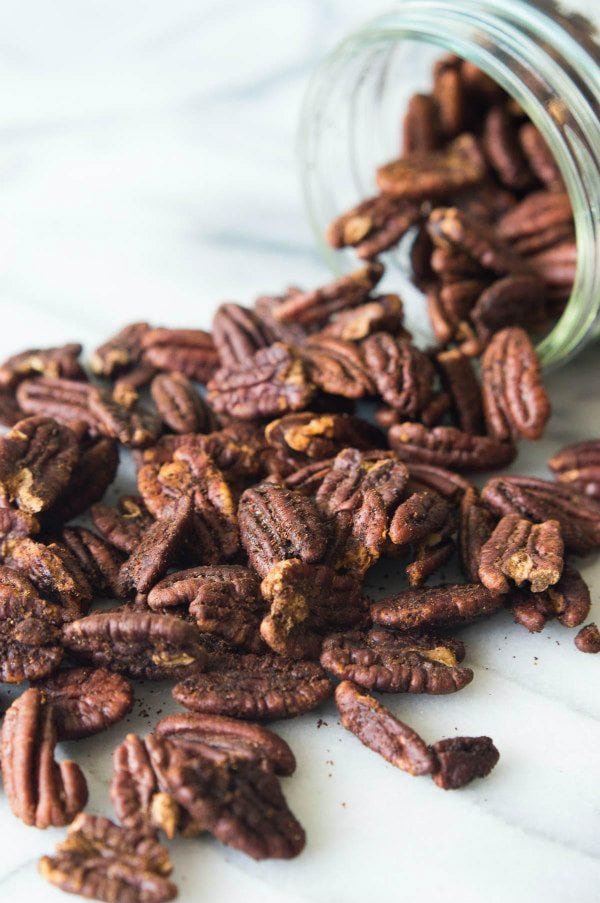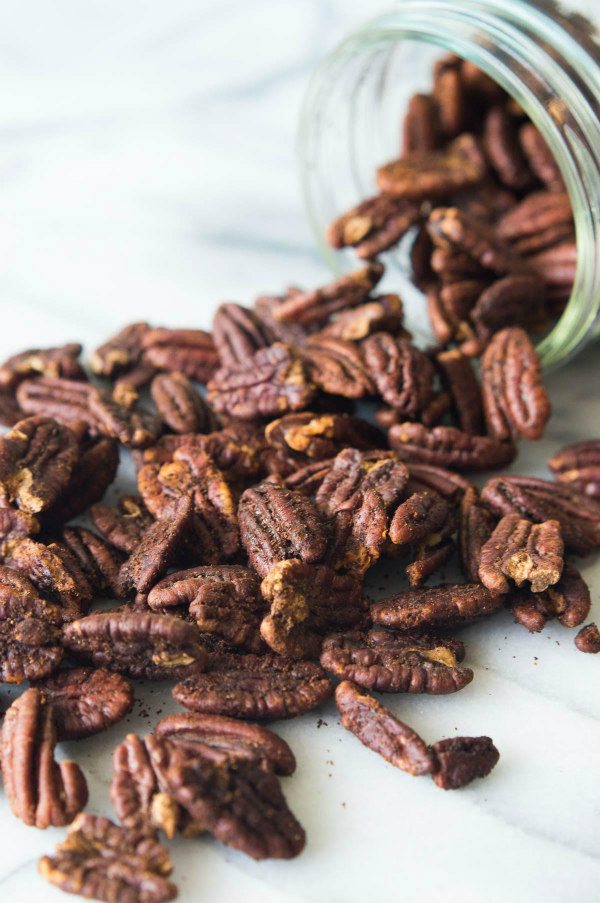 These pecans also make a great hostess gift during the holidays!
Hot and Spicy Pecans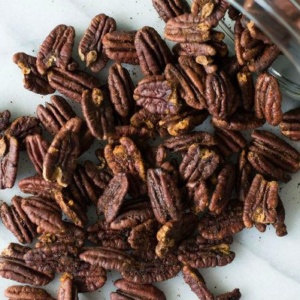 Yield:
16 servings
Prep Time: 10 minutes
Cook Time: 30 minutes
Ingredients:
2 tablespoons butter, melted
1 tablespoon worcestershire sauce
1/4 teaspoon cayenne pepper
1/4 teaspoon salt
1/4 teaspoon garlic powder
2 cups pecan halves
1 tablespoon chili powder
Directions:
Preheat oven to 300°F.
In a medium bowl, mix butter, worcestershire sauce, cayenne pepper, salt and garlic powder. Stir in pecans and gently toss with chili powder to coat. Spread coated pecans on baking sheet.
Bake 30 minutes, stirring every 10 minutes. Let cool and store in a covered container.
SOURCE: RecipeGirl.com