I've been meaning to share this recipe with you for a long time:  Dad's Denver Sandwiches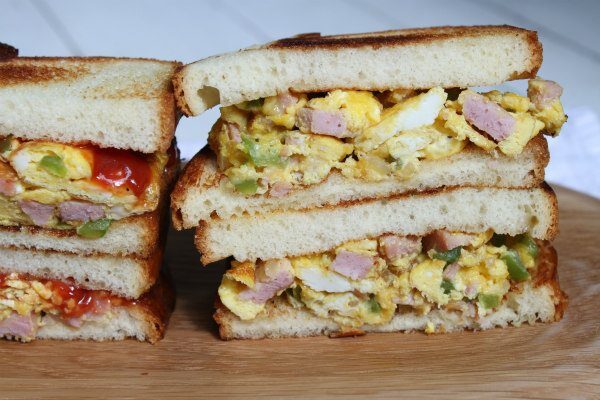 First, I need to tell you about the 2017 Eggland's Best "Foodtography" Contest!  Eggland's Best is searching for the most passionate egg fan, who also happens to have an eye for taking beautiful photos of their delicious Eggland's Best dishes! Show them how you celebrate the only egg that provides better taste, better nutrition and better quality for the past 25 years! Submit your Eggland's Best foodie photos by April 12, 2017 for a chance to win $5,000! All dish creations must include at least two whole Eggland's Best eggs.  Enter here > https://www.ebfoodtography.com/.
You don't have to have a fancy camera to get a great shot.  Use your iPhone to take a cool in-process photo of your egg recipe, or style it and grab a finished shot of your dish. Play with light, capture a dripping yolk, cut into your dish and take a first-bite photo… be creative, and good luck!