This Homemade Irish Cream Liqueur is so rich and it's a wonderful after-dinner treat. It also stores great in the fridge and makes excellent presents!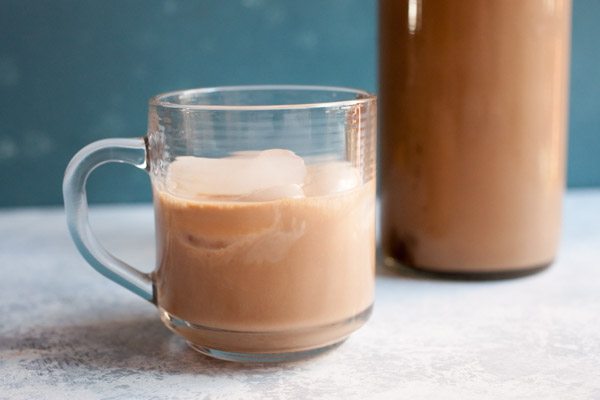 I don't have a huge sweet tooth but I have been known to have a small after dinner drink and sometimes I like that drink to be sweet!
But, I also like whiskey so this homemade Irish cream liqueur is my dream after-dinner cocktail. Plus, you'll be shocked at how easy it is to put together.