This Weight Watchers Pizza is made with the super popular 2 ingredient pizza dough.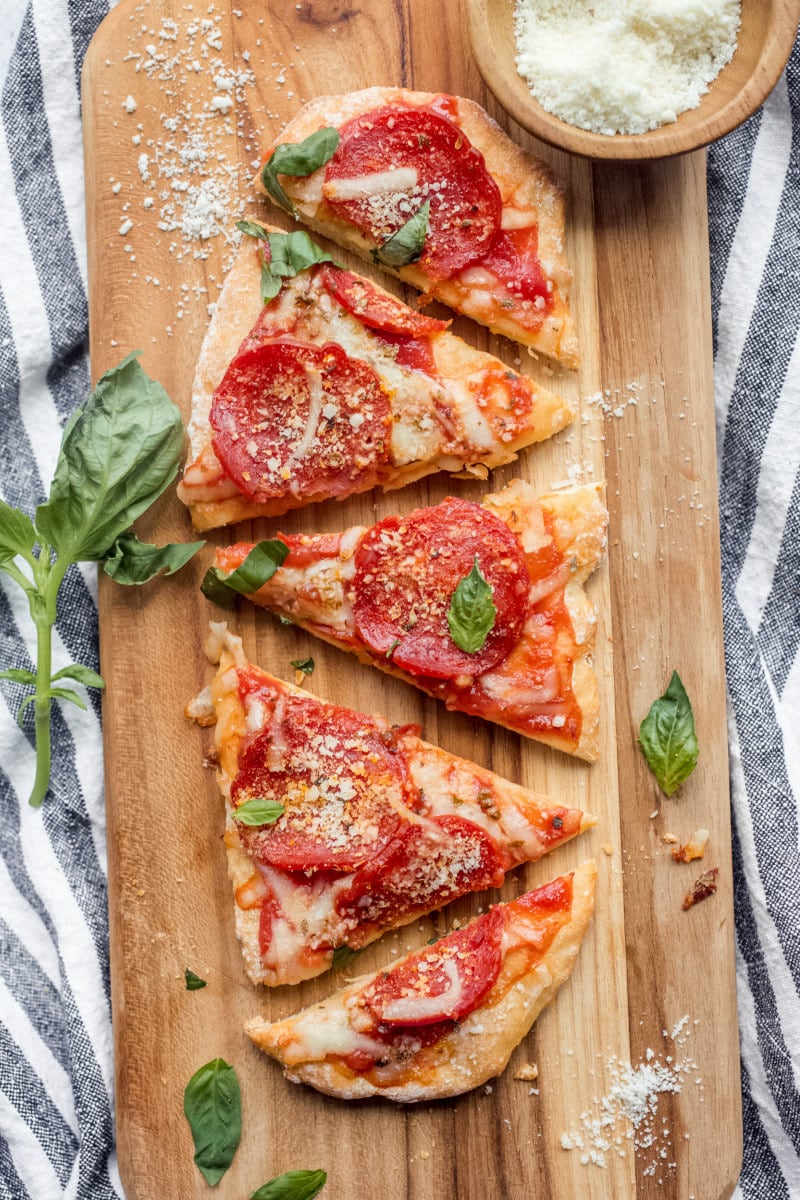 If you love pizza but you don't love how heavy it is and the amount of carbs it delivers, this Weight Watchers Pizza is an excellent option for you. You don't have to be on the WW program to enjoy this pizza. It's made with real ingredients that are quite delicious, and all of the non-dieting people in my family give it a big thumbs up! The crust is easy to make (only 2 ingredients) and you can add whatever toppings you'd like.
The WW (Weight Watchers) program:
Weight Watchers re-branded themselves as myWW this year, and they re-vamped their program a bit so that you have a choice of three different programs that you can choose from. It's nice because there are three choices so you can see which program works best for you and your lifestyle. I've always really loved the Weight Watchers program because I just feel like it teaches you that you can eat a balanced, healthy, normal diet and still lose weight. The program involves counting "points" according to what plan you're on. I feel like it's a really do-able weight loss program, and I've done the WW program on and off for probably 30 years now. Check out the new program, if you want to see how it has changed!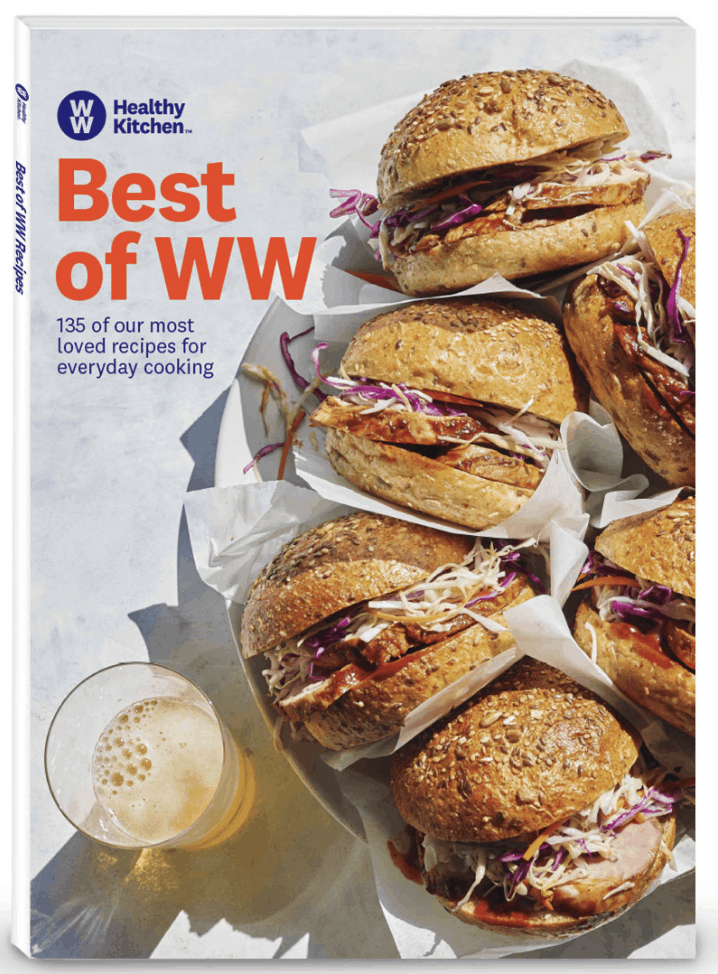 Best of WW Cookbook:
This recipe comes from a new book by WW (Weight Watchers): Best of WW: 135 of our most loved recipes for everyday cooking. It's a handy cookbook to have around if you're following the program. All of the recipes I've tried so far have been delicious!
Here's a sneak peek at some of the recipes being shared in the book: Easy and Perfect Poached Chicken, Pan Fried Fish Sandwich, Salmon with Basil-Dijon Cream Sauce, Mahi Mahi Soft Tacos, Hawaiian Pineapple Bowls, Greek Yogurt Fudge Pops, Buttermilk-Oat Pancakes, Garlic-Rosemary Lemon Oven Fries, Pot Roast with Gravy, Whole Wheat Chili Mac, Winter Beef Stew, Vegetarian Lo Mein, Spaghetti with Turkey Meatballs, Perfectly Barbecued Chicken Breasts, Devil's Food Cookies and Pumpkin Swirl Cheesecake. It all sounds completely normal, right? These are all great things you can choose to eat if you're following the WW program. That's why I love it!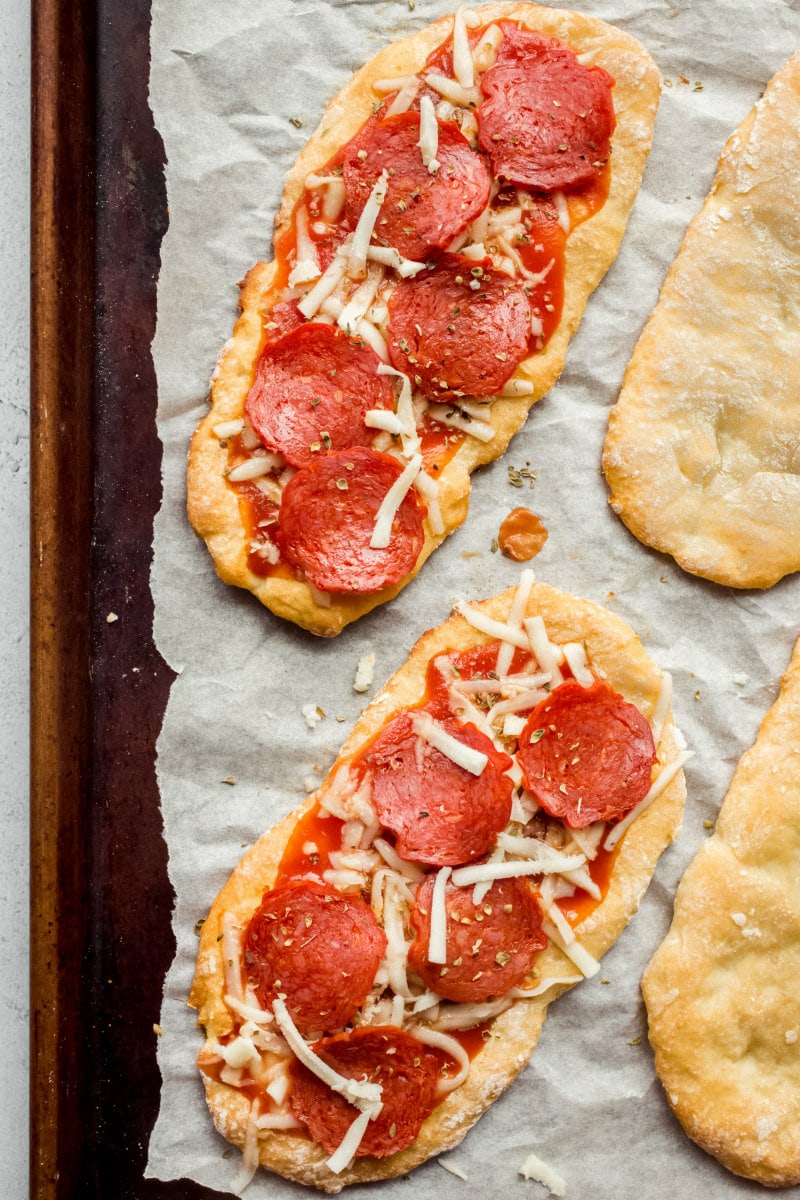 How to make 2 Ingredient Pizza Dough:
2 Ingredient Pizza Dough is a very popular choice for those who are trying to eat light or following the WW program. It's very simple to make. You'll combine 1 cup of nonfat Greek yogurt with 1 cup of self-rising flour. Then you'll use your hands to knead the dough for about 2 minutes, adding in a tiny bit of flour here and there if the dough is sticky. The dough is divided into 4 pieces, and each piece is rolled out into an oval shape. The crusts are baked until golden. At that point, you can add your toppings and heat the pizzas in the oven again.
How to make your own self-rising flour:
If you don't want to buy a bag of self-rising flour, you can make your own. It's super easy! Just combine 1 cup of all-purpose flour with 1 1/2 teaspoons of baking powder and 1/4 teaspoon of salt. Then you'll have self-rising flour!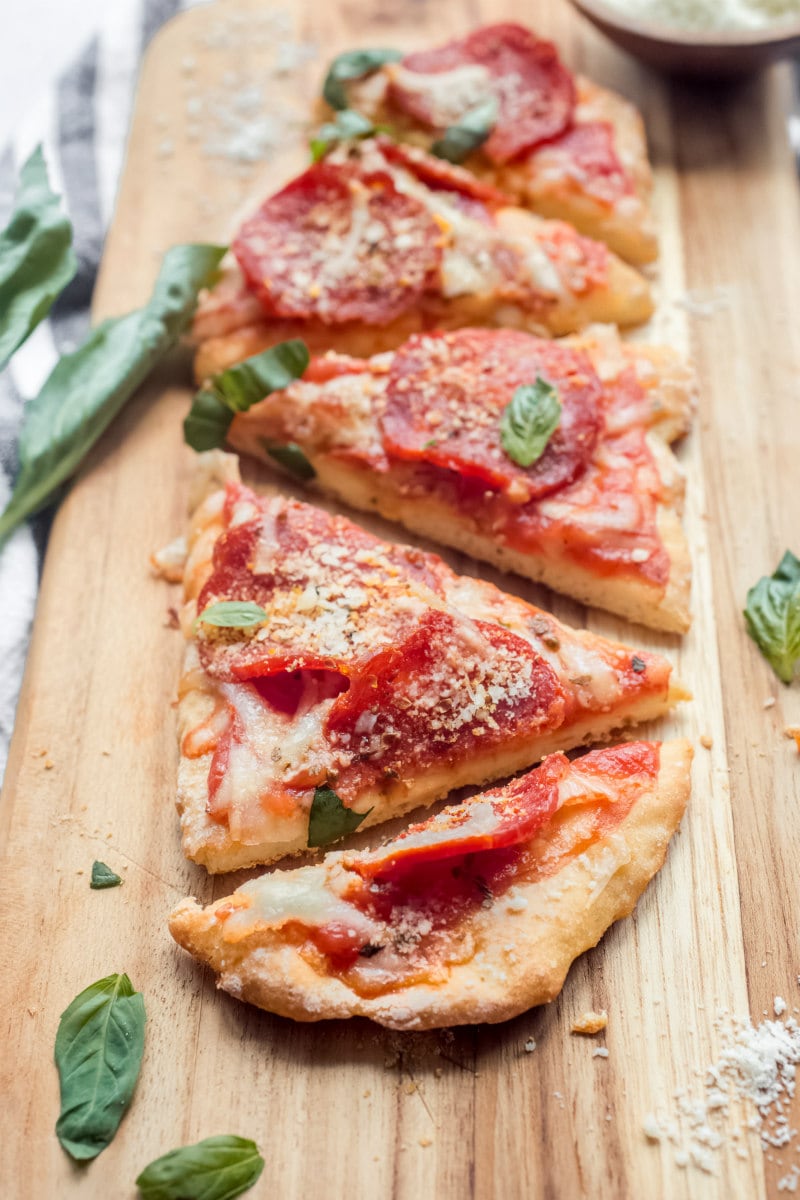 Toppings for Weight Watchers Pizza:
You can add any toppings you want for your pizzas. If you are counting WW points for the pizza dough only, check out the recipe card below for a link to the recipe on the WW site. Anything you add to the top of the crusts to make your pizza should be counted as additional points. In this recipe, I add tomato sauce with herbs, mozzarella cheese, turkey pepperoni, Parmesan cheese, fresh basil and red pepper flakes.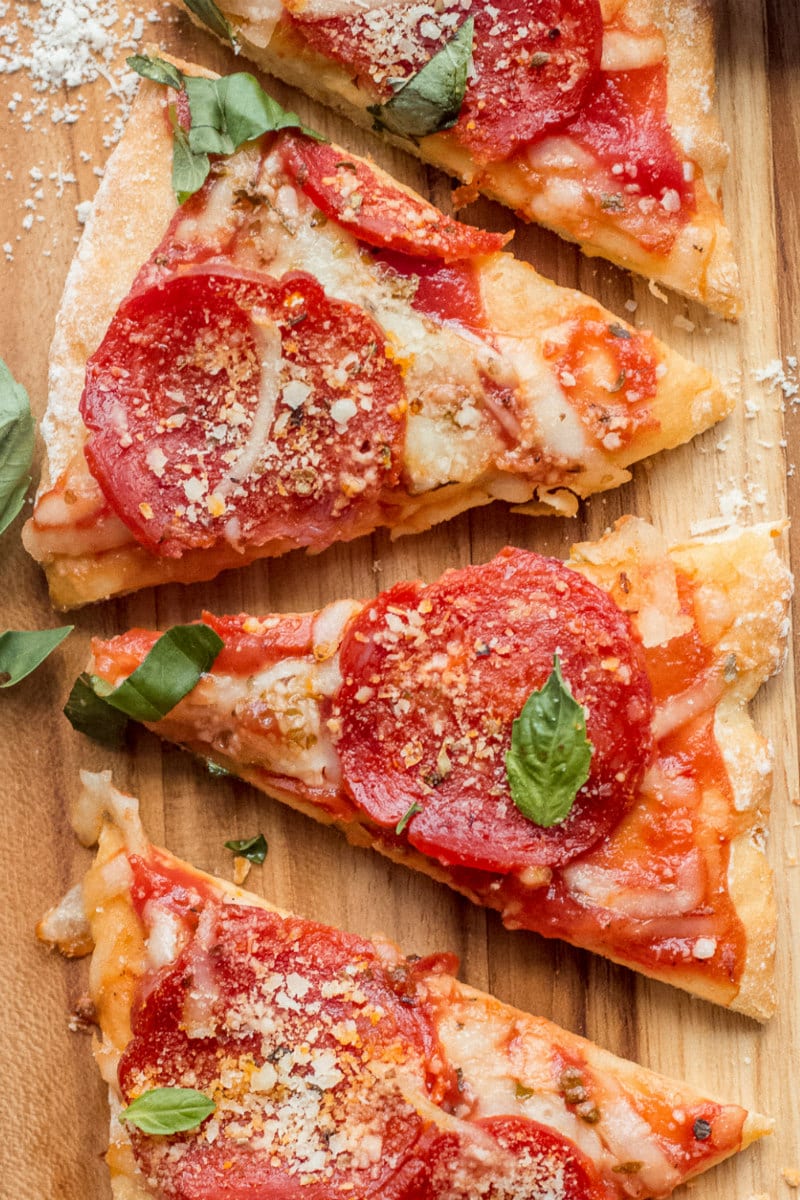 Be sure to check out my 2 Ingredient Bagels recipe too (it's very popular!)
The Best Pizza Recipes:
Weight Watchers Pizza
Fabulous, lighter alternative for pizza!
Recipe Details
Ingredients
2 INGREDIENT PIZZA DOUGH:
1

cup

plain nonfat Greek yogurt

1

cup

self-rising flour,

plus more for kneading
TOPPINGS:
1

cup

canned tomato sauce with Italian herbs

¾

cup

shredded part-skim mozzarella

20

slices

turkey pepperoni

4

tablespoons

grated Parmesan cheese

2

tablespoons

thinly sliced fresh basil

4

pinches

red pepper flakes

(or to taste)
Instructions
Preheat the oven to 375°F. Line a baking sheet with parchment paper
PREPARE THE PIZZA DOUGH:
In a large bowl, using a wooden spoon, stir together the yogurt and flour until combined. With your hands, knead the dough in the bowl until smooth, about 2 minutes, adding additional flour, 1 tablespoon at a time, if dough is sticky.

Place a large piece of parchment paper on a work surface and lightly sprinkle with flour; place the dough on the paper. With a knife, cut the dough into 4 equal pieces. Using a lightly floured rolling pin, roll each piece of dough into a 6 to 7-inch oval. Place the ovals of pizza dough onto the prepared baking sheet; bake until the dough is beginning to turn lightly golden, about 18 minutes.
ADD THE TOPPINGS (these... or whatever toppings you want):
Remove the crusts from the oven and top each with ¼ cup of the sauce, 3 tablespoons of mozzarella and 5 slices of pepperoni. Return the pizzas to the oven and bake until the crust is cooked through and the cheese is melted, about 5 minutes longer. Sprinkle each pizza with 1 tablespoon Parmesan, ½ tablespoon basil and a pinch of red pepper flakes. Cut and serve. One pizza per serving.
Nutrition
Serving:
1
pizza
,
Calories:
254
kcal
,
Carbohydrates:
29
g
,
Protein:
19
g
,
Fat:
7
g
,
Saturated Fat:
3
g
,
Cholesterol:
31
mg
,
Sodium:
711
mg
,
Potassium:
362
mg
,
Fiber:
2
g
,
Sugar:
5
g
,
Vitamin A:
492
IU
,
Vitamin C:
4
mg
,
Calcium:
287
mg
,
Iron:
1
mg