This is my typical yearly Best Thanksgiving menu (with recipe links)… as well as a few other Thanksgiving things.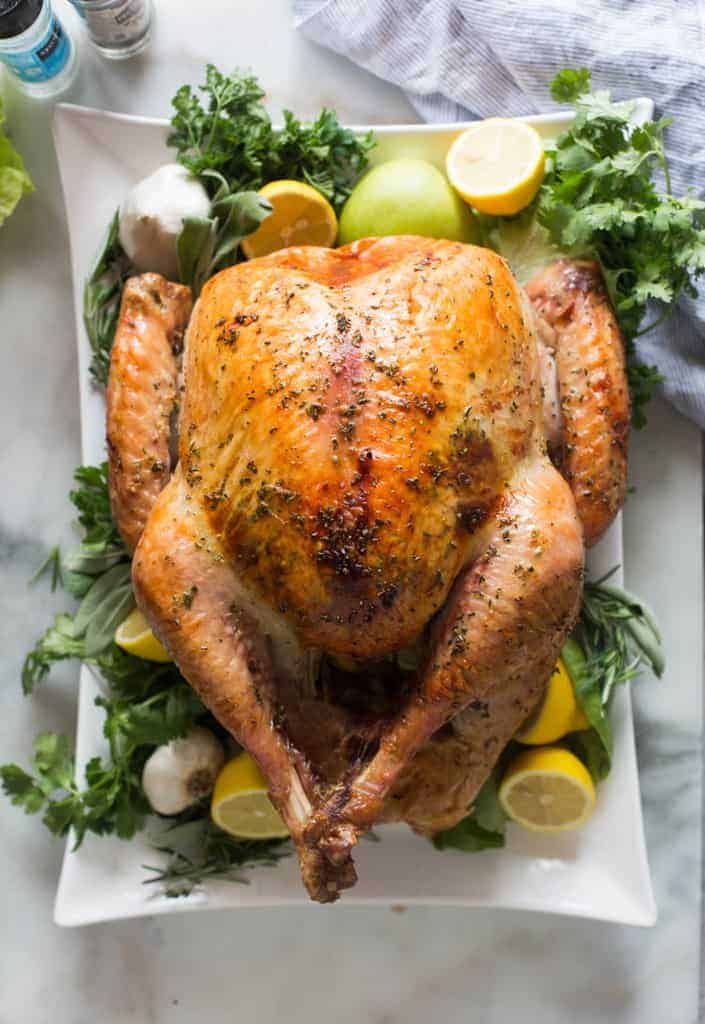 Believe it or not, I don't have my own turkey recipe. So I usually browse what's the latest and greatest and go with a new recipe every year. Pictured above is a really good, easy, no-fuss Thanksgiving turkey recipe. You may also wish to have a recipe for turkey brine on hand. If you don't want to make a whole turkey, try making roasted turkey breast or roasted turkey legs instead.

I always make my Mom's Classic Stuffing recipe (except that I add more mushrooms!!) I'm also pretty fond of my Wild Mushroom Stuffing and this Dressing with Apples, Bacon and Caramelized Onions too.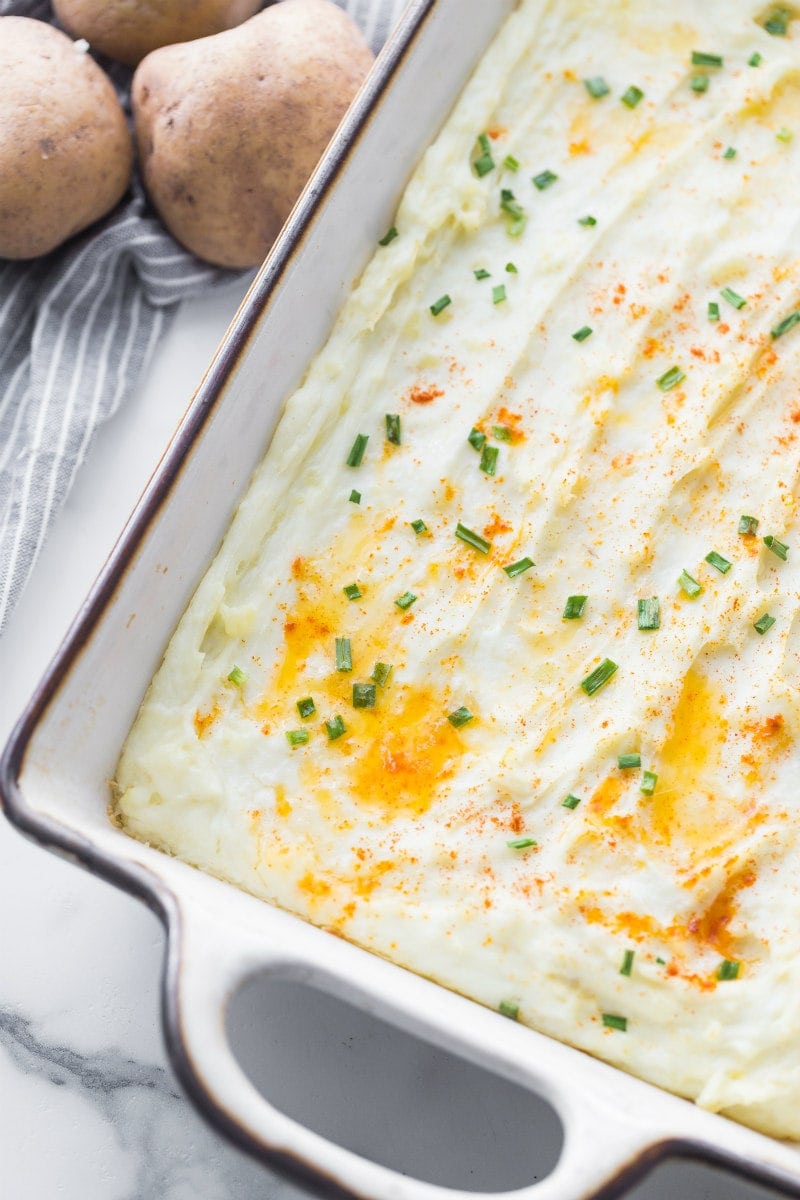 I adore this recipe for Creamy Oven Baked Mashed Potatoes, so I usually stick with this one! I also like my Make Ahead Mashed Potatoes and these Mashed Potatoes with Mushrooms.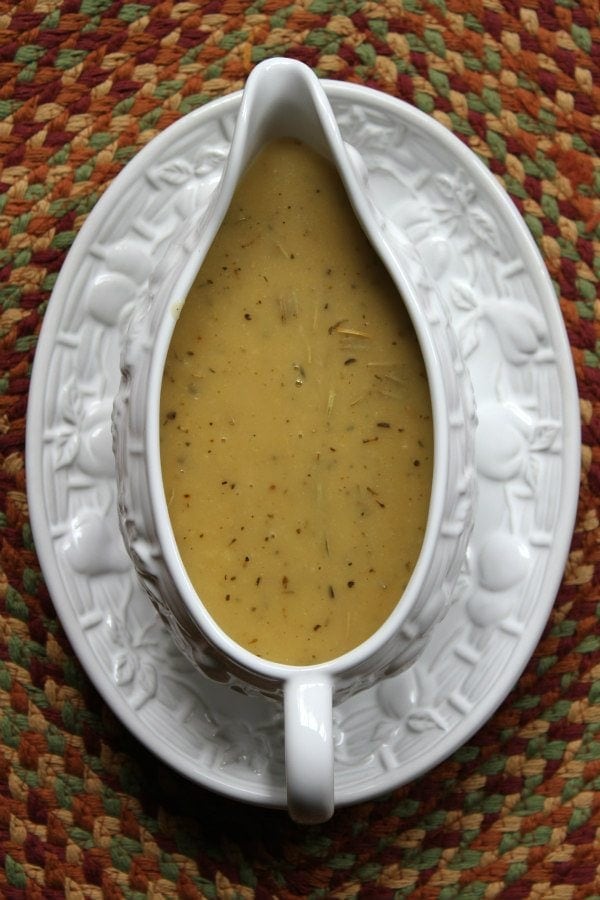 I like to make the gravy ahead of time so I have plenty on hand. Therefore, I use this recipe for Quick and Easy Make Ahead Gravy. If you prefer to make your gravy from the turkey drippings, use this recipe for Homemade Turkey Gravy.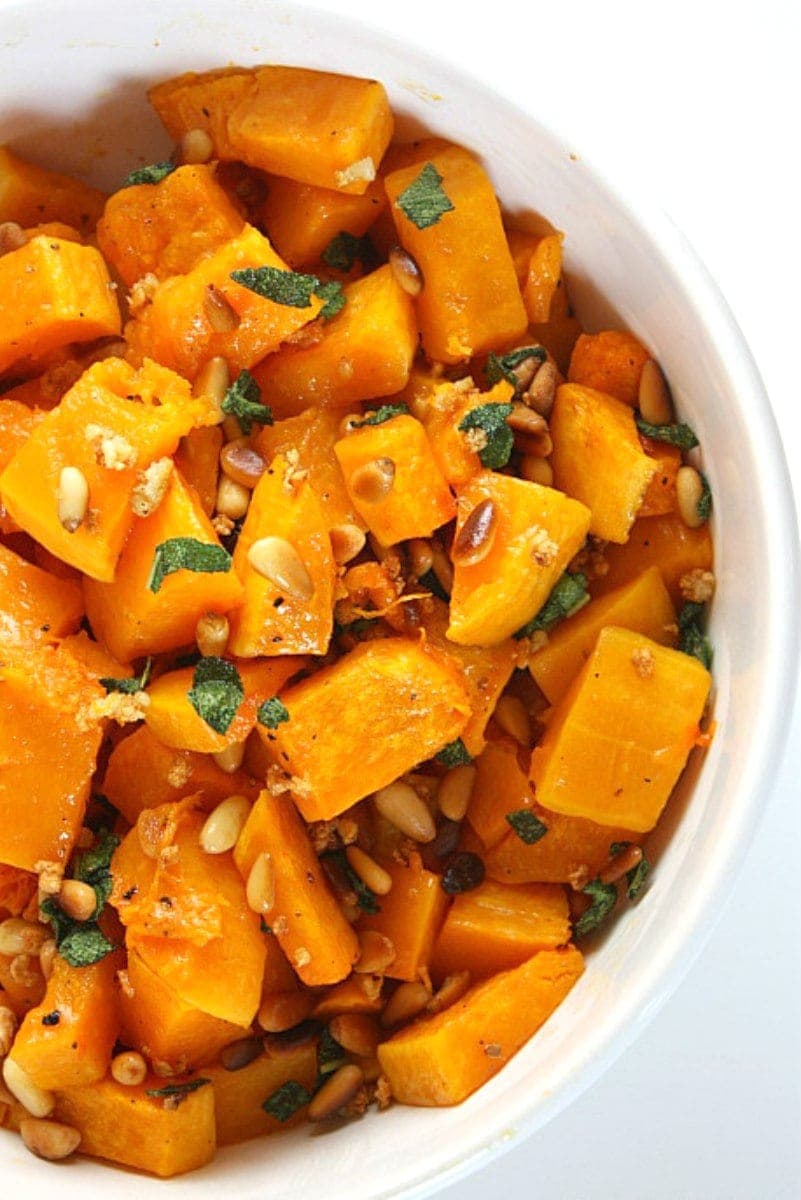 This is a recipe I created several years ago, and I've made it so many times since: Roasted Butternut Squash with Sage. It can be made several hours ahead, and then it can be easily warmed up in the microwave before serving. It's a nice addition to your Thanksgiving table this year– in place of sweet potatoes (which is just too much starch – in my opinion- since there are going to be potatoes already on the table!) I also really love this Roasted Butternut Squash Gratin. If you're a fan of sweet potatoes, then I suggest this recipe for Easy Glazed Sweet Potatoes.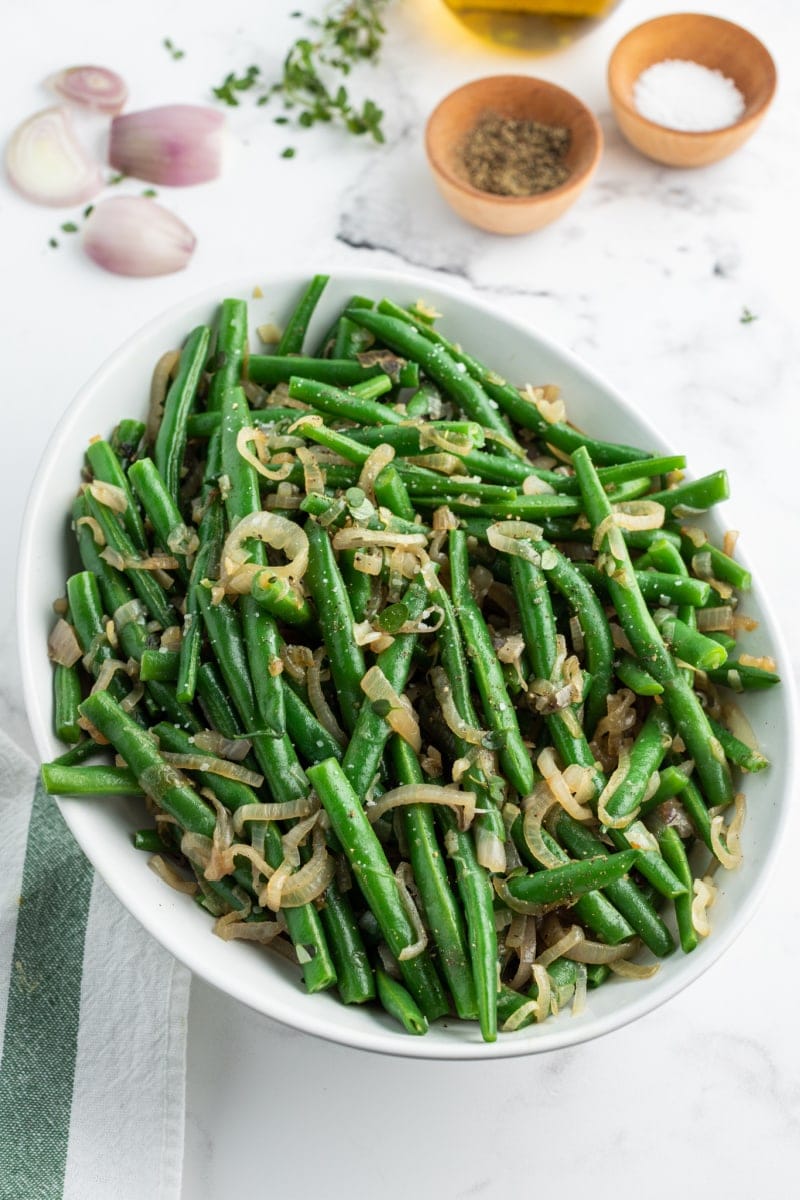 I really do love that old 70's green bean casserole recipe (you know… the one with the French fried onions??). But since Thanksgiving dinner is heavy enough, I usually opt for my Green Beans with Caramelized Shallots recipe. Again, this another one that can be easily prepared ahead and then re-heated right before serving. For something a little different, make a Cauliflower Bacon Gratin.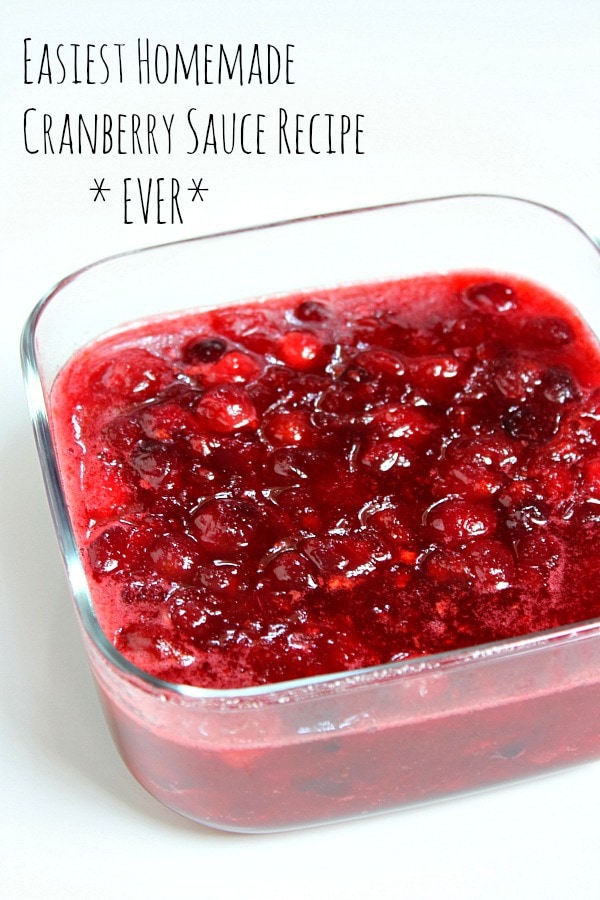 I usually make several batches of this Easy Cranberry Sauce recipe for turkey day since my family is obsessed with cranberry sauce. This Apple Cinnamon Cranberry Sauce is very good too. And if there are no kids around, I make this Sherry Triple Berry Cranberry Sauce. It's delicious!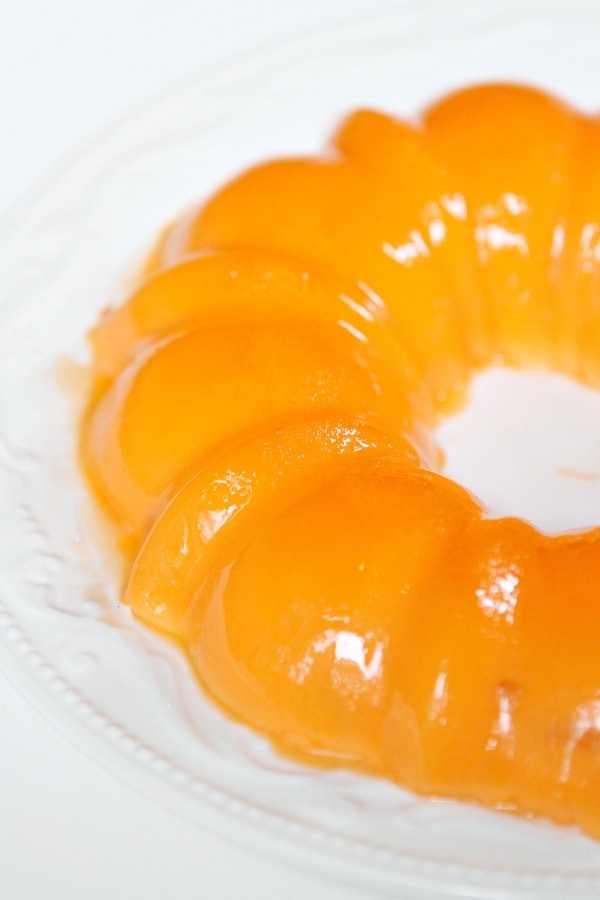 Making this Orange Sherbet Jello Salad for Thanksgiving has been a family tradition for as long as I can remember. My Mom made it every year, and now I do too!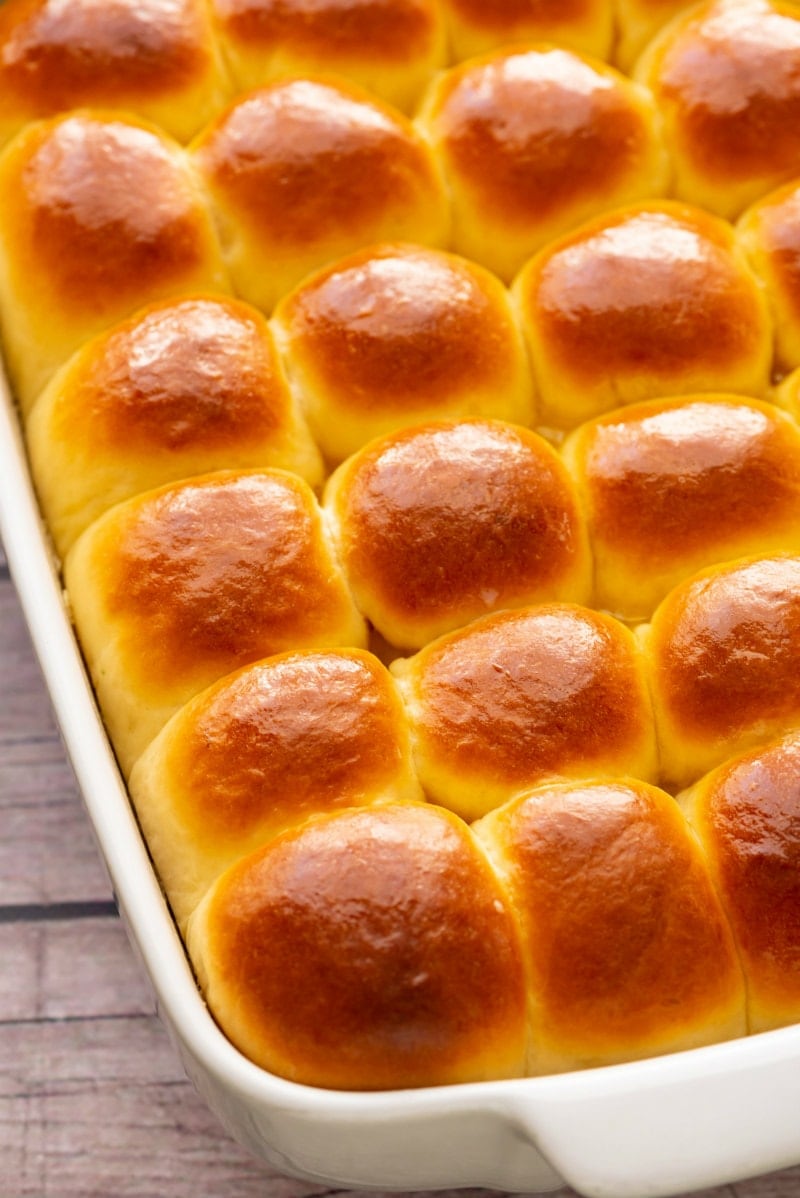 I've made a lot of good roll recipes over the years, but this recipe for Easy Dinner Rolls remains a big-time favorite. Sometimes I make Parker House Rolls or Crescent Dinner Rolls instead.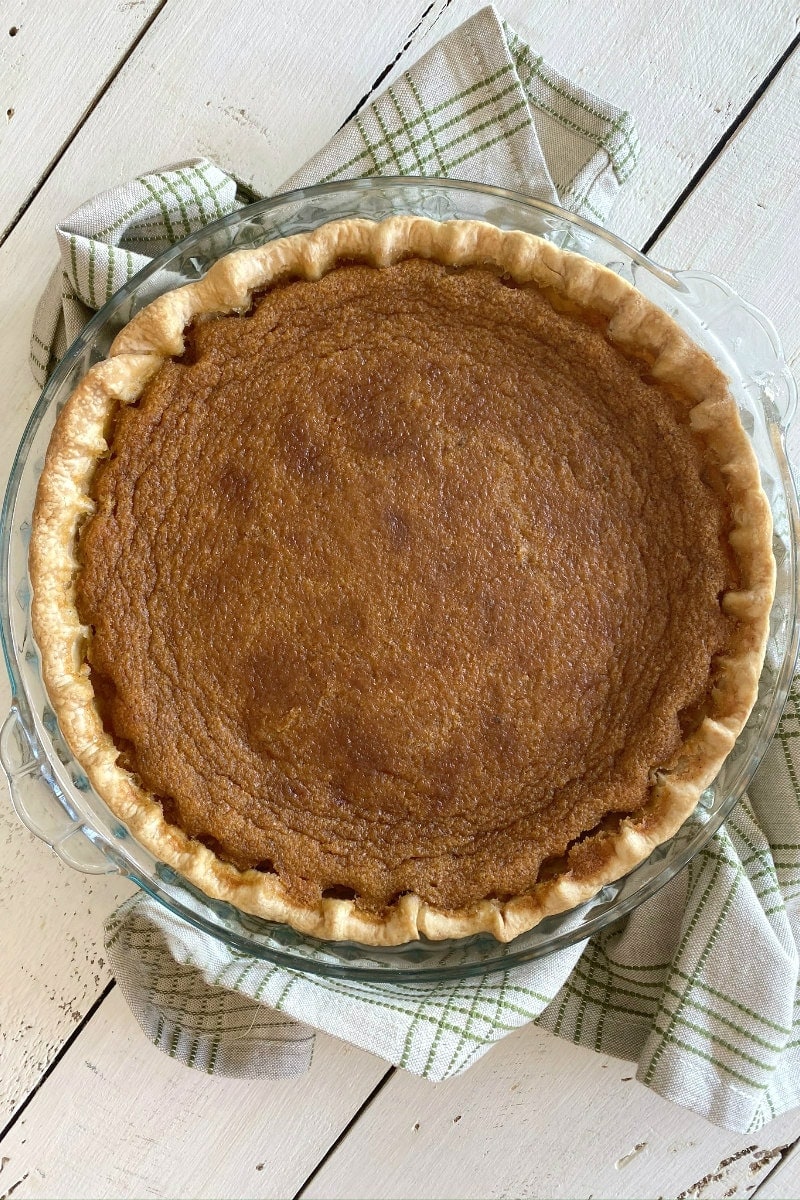 Pies are big in my family on Thanksgiving, so we usually make a few of them. Classic Pumpkin Pie is always requested in my house, so that's a given. We also really love this Classic Double Crust Apple Pie, Chocolate Cream Pie, Hoosier Pie, Chocolate Pecan Pie and Key Lime Pie.
If you're having loads of family for Thanksgiving, this might be fun: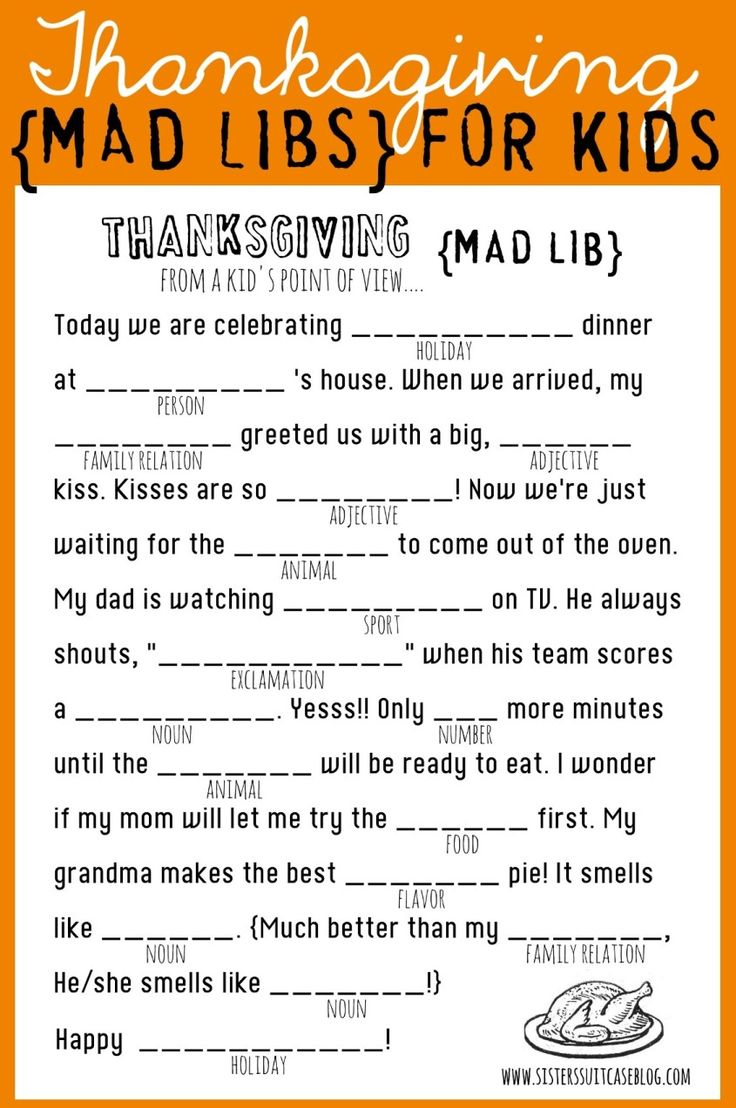 These Thanksgiving Mad Libs are pretty adorable. This gives the kiddos something to do while waiting for turkey, and then they can "present" their finished mad lib to the adults before or during dinner!
And FINALLY — a tradition we've had in our family for quite a few years now…
Go on a hike (or walk) on Thanksgiving morning. Go through the alphabet beginning with "A." Take turns sharing things you are thankful for that begin with that letter. IE: A = Aunt Betsy, because her health has improved this year. B= Tom Brady… for leading the Patriot's to amazing victories. C = California, a place we can visit that is nice and warm.
So basically… whatever has meaning to you. Some shares will be heartwarming, while others are fun and silly. You can also do this during breakfast or during your Thanksgiving meal.
HAPPY THANKSGIVING EVERYONE!!!!!!!! I am truly thankful for YOU!!!!! XO